Could you have been wrongly convicted of drink or drug driving?
If RANDOX TESTING SERVICES tested your blood or urine sample before early 2017 that lead to a drink or drug driving conviction – that conviction could now be overturned. 
An internal investigation at RANDOX TESTING SERVICES uncovered irregularities in it's forensic investigations and the company reported those findings to the Police. 
The investigation involves all kinds of tests for multiple offence types but the vast majority relate to blood or urine tests performed in "drug driving" or "drink driving" cases before early 2017.
If the CPS have sent you a letter confirming your conviction is unsafe – or you believe your sample was investigated by Randox at this time – then you need to instruct a specialist criminal defence solicitor with a proven track record in defending road traffic cases.
As well as your conviction being overturned – you could also be entitled to claim compensation.
Call 0161 477 1121 or email us to discuss your circumstances.
Why Choose Morton's Solicitors?
AWARD-WINNING CRIMINAL DEFENCE SOLICITORS.
In early 2018 we were absolutely delighted to have been awarded the Manchester Legal Awards 2018 – "Crime – Team of the Year" award.
Not only is this based on our ability to get fantastic results for our clients, but we also offer an extremely friendly, discreet and client-focused service which has earnt us the plaudits.
What this means for any prospective client is that your case is going to be in some of the safest hands in Criminal Defence.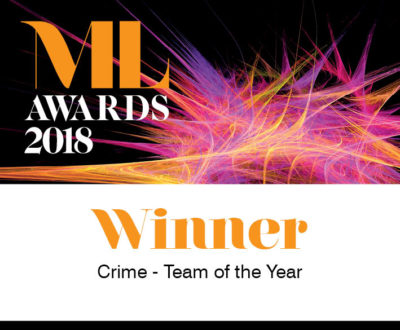 Jonathan H.
"Having used Morton's Solicitors, for legal representation on a number of occasions, I cannot recommend their services enough. They showed expert knowledge & superb client handling in each scenario and for me there are no better solicitors in the North West."
Find out if your conviction could be overturned – call today on 0161 477 1121
Privacy Policy Can Be Read HERE
Registered in England & Wales. Company No. 5012667. 
Authorised & Regulated by the Solicitors Regulation Authority. 
© 2000-18 Mortons Solicitors Ltd | Partners: Simon E. Morton & Lisa J. Morton.