FRAUD / FALSE ACCOUNTING
STOCKPORT | MANCHESTER | NORTH WEST
Fraud covers a wide range of offences from trying to use someone else's credit card to organised large scale VAT carousels. False accounting charges often go hand in hand with fraud. Not only your reputation but also your liberty may be at stake!
Call us for immediate advice by telephone on 0161 477 1121.
FRAUD, MONEY LAUNDERING, BENEFIT FRAUD
Why Legal Representation is Needed
You should not face prosecution for an offence of this type without legal representation. Morton's Solicitors have a wealth of knowledge and experience of dealing with a diverse range of fraud cases. Early deployment of our expertise can bring cases to a successful conclusion at the investigation stage thus avoiding the potential cost and publicity which may be attracted with a court case.
There may be a need for prompt legal intervention to counter disclosure requests or search orders.
We work together with senior specialist Barristers and Queen's Counsel (QCs) who have developed a practice and mastery solely in this field. We also have developed a panel of approved forensic accounts experts who can form part of your defence team to counter the prosecution case.
Fraud is an imprisonable offence and the more serious cases proceed to the Crown Court. The main fraud offences are contained in the Fraud Act 2006 (Fraud Act) and the Theft Act 1968 (Theft Act). Additional offences exist in specific statutes such as companies and tax legislation.
The Fraud Act contains three main fraud offences:
• Fraud by false representation (section 2). A representation may be express or implied. It is false if it is untrue or misleading and the person making it knows that this is, or might be, the case.
• Fraud by failing to disclose information where there is a legal duty to disclose it (section 3).
• Fraud by abuse of position (section 4). Abuse of position applies where a person occupies a position in which he is expected to safeguard, or not to act against, the financial interests of another person. A person may abuse that position through an act or omission.
Common to all three Fraud Act offences is the requirement that the person act dishonestly, intending to make a gain for himself or another or to cause loss to another (or expose another to a risk of loss).
The Fraud Act contains additional offences relating to the possession, manufacture or supply of articles for use in frauds (sections 6 and 7), and obtaining services dishonestly (section 11).
The three main Fraud Act offences, the offence of making or supplying articles for use in frauds and the common law offence of conspiracy to defraud are all punishable by up to ten years' imprisonment and/or a fine. The offences of obtaining services dishonestly and possessing articles for use in frauds are punishable by up to five years' imprisonment and/or a fine.
Serious or complex fraud is investigated by the Serious Fraud Office (SFO). Fraud cases that do not fall into this category are investigated by the police or, in the case of tax fraud, by Her Majesty's Revenue and Customs (HMRC).
Police powers are governed by the Police and Criminal Evidence Act 1984 (PACE) and include powers of arrest, detention, search and seizure, and surveillance. The SFO has additional powers to compel the provision of documents or information (see below, Powers of interview and Powers of search/to compel disclosure).
The Financial Conduct Authority (FCA), the UK's financial services regulator, also has as one of its statutory objectives the reduction of financial crime, which includes fraud. Regulated firms are required to have adequate policies and procedures in place to counter the risk that they might be used to further financial crime. Individuals authorised by the FCA must act with integrity in carrying out their accountable functions.
The FCA is empowered to enforce against firms and individuals for breaches of the relevant rules. The Prudential Regulation Authority (PRA), which is responsible for the prudential regulation and supervision of various financial institutions, has similar rules and means of enforcement to the FCA.
The police, the SFO and other relevant investigatory bodies such as HMRC have the power to interview suspects under caution. In addition, the SFO has the power to require a person to provide information for the purpose of an investigation (section 2, Criminal Justice Act 1987 (CJA)). This can take the form of an interview, and failure to comply without a reasonable excuse is a criminal offence.
Certain protections apply, however, in terms of how such information can be used (see Safeguards).
These so-called "section 2 powers" are not shared by the police, although the CPS has the power to issue disclosure notices in connection with investigations into certain offences (section 62, Serious Organised Crime and Police Act 2005). This power broadly mirrors the SFO's section 2 powers.
Non-compliance with a disclosure order is a criminal offence, but the same protections apply in terms of how the information can be used.
Powers of search/to compel disclosure
The SFO has the power to issue a notice in writing requiring a person specified in the notice to provide documents which appear to relate to any matter relevant to the investigation of serious or complex fraud, and which are specified in the notice (section 2, CJA).
The notice should list the categories or types of documents required but need not be specific as to either, and notices are often very widely drawn. Where required documents are produced, the SFO may take copies or extracts from them and require an explanation of the documents. A section 2 notice does not require a court order. Failure to comply without reasonable excuse is a criminal offence.
The issuing of a section 2 notice overrides any obligations of confidentiality or secrecy attaching to the information or to the holder, thereby giving protection to the recipient from an action for breach of confidence. Section 2 notices do not, however, override legal professional privilege.
The SFO, police and HMRC can apply to the Magistrates' Court for a warrant to search premises and seize evidence relating to a criminal investigation. In addition, the CPS has the power to issue disclosure notices in connection with investigations into certain offences (section 62, Serious Organised Crime and Police Act 2005). This power broadly mirrors the SFO's section 2 powers and non-compliance is a criminal offence.
Powers to obtain evidence
The powers of the authorities to obtain evidence within the UK are set out above (see Powers of Interview and Powers of search/to compel disclosure). For powers to obtain evidence abroad, see Question 38, Cross-border co-operation.
Power of arrest
Police powers of arrest are contained in section 24 of PACE. The police must have reasonable grounds to suspect that an offence has been committed, and to believe that an arrest is necessary for one of the specified reasons.
The reason most frequently relied on is that the arrest is necessary "to allow the prompt and effective investigation of the offence or of the conduct of the person in question" (section 25(5)(e), PACE).
The National Crime Agency (NCA) and HMRC also have powers of arrest, but not the SFO. Arrests on behalf of the SFO are carried out by police.
Where there is as yet insufficient evidence to charge but the detention of a suspect can no longer be justified, the suspect must be released. The police can release the suspect on bail where either:
There is insufficient evidence to charge and a need for further investigation.
The police consider there is sufficient evidence to charge but the case has been referred to the CPS for a charging decision.
The Policing and Crime Act 2017 has created a presumption in favour of releasing a suspect without pre-charge bail unless the following pre-conditions are satisfied:
It is necessary and proportionate in all the circumstances to release the person on bail.
An officer of the rank of inspector or above authorises the release on bail.
If a suspect is released on bail, the bail period is limited to 28 days, or three months in an SFO case. The initial period can be extended to up to six months in certain cases.
Such conditions can be attached to the bail as are considered necessary for the person's own protection or for the purpose of ensuring that the person:
Surrenders to custody.
Does not commit an offence on bail.
Does not interfere with witnesses or otherwise obstruct the course of justice.
Conditions typically imposed include residence at a particular address and a requirement that the defendant surrender his or her passport. Applications to remove or vary bail conditions can be made to the Magistrates' Court.
Proceeds of Crime Act
There may be a related confiscation application under the Proceeds of Crime Act (POCA) upon conviction seeking the recovery of any money / property stolen, together with any perceived financial benefit you may have had from commission of the offence.
The Crown may seek to argue that you have a criminal lifestyle and / or hidden assets. For this type of application, the crown can dig back in your financial affairs for 6 years prior to the date of the offence(s).
If the Crown are successful in obtaining a confiscation order this will be for a specified sum which you will be ordered to repay within a specified time period.
This is irrespective of whether you have been sentenced to a term of imprisonment for the offence(s). If you fail to repay the sum ordered then you will serve a term of imprisonment in default. Serving that term does not wipe out the debt. It remains payable.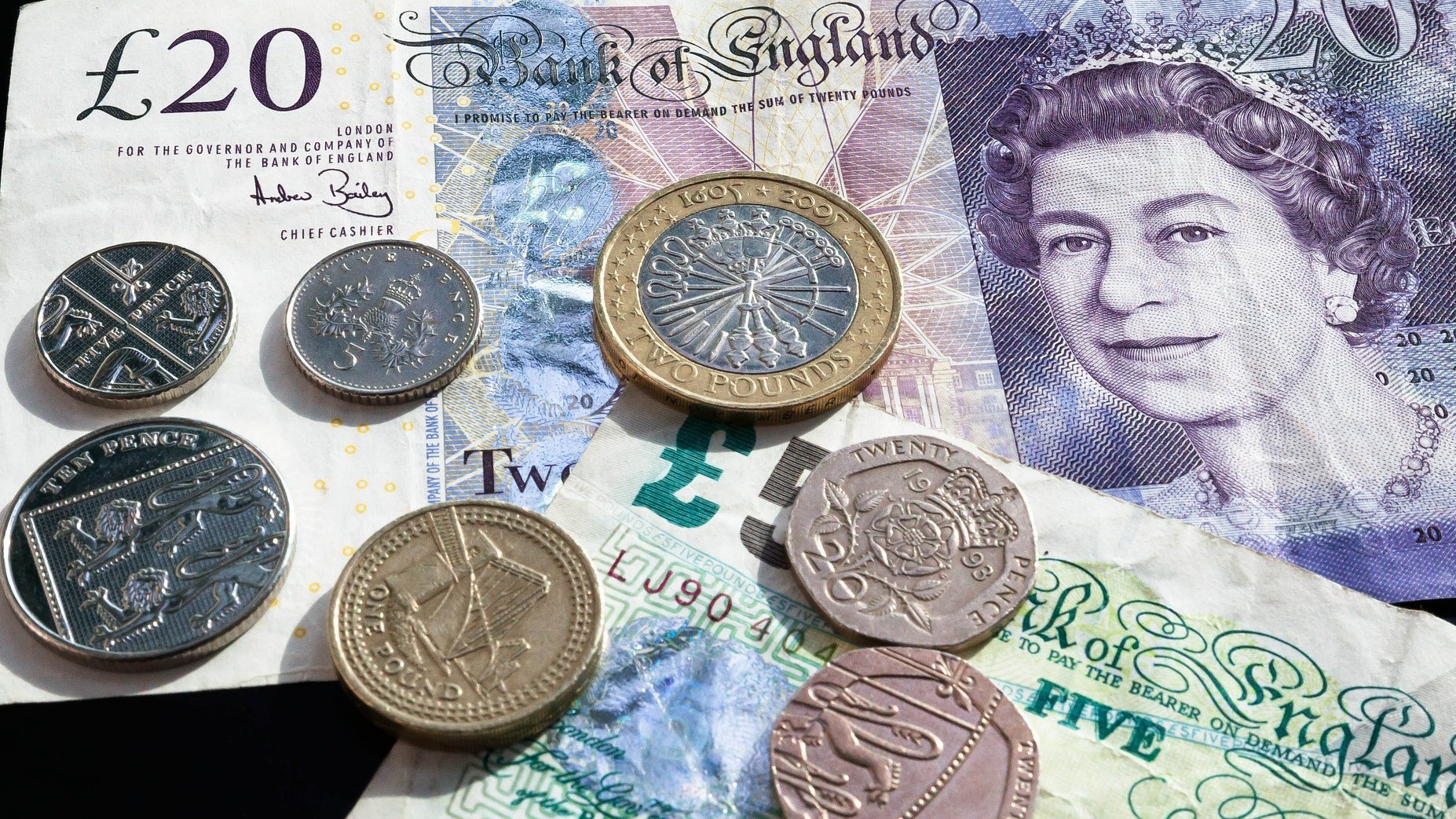 Award-Winning Crime Team of the Year
Why You Are In Safe Hands with Morton's Solicitors - Stockport, Manchester & Cheshire.
We have twice won the award for "Crime - Team of the Year" at the highly prestigious Manchester Legal Awards in 2018 & 2020.
Not only is this based on our ability to get fantastic results for our clients, but we also offer an extremely friendly, discreet and client-focused service which has earnt us the plaudits.
What this means for any prospective client is that your case is going to be in some of the safest hands in Criminal Defense for Stockport, Greater Manchester & across the North West.