YOUR ENTITLEMENT TO REPRESENTATION
You are entitled to have an independent legal representative present FREE of charge at any police interview under caution. This applies whether or not you are under arrest and in police custody.
Often the police will try and arrange for you to be interviewed as a volunteer without an arrest. They may be vague about the nature of the interview or the meeting until you are at the police station. They may well be treating you as a suspect.
You should never agree to be interviewed under caution without legal representation.
Some of the most important decisions made in relation to a case are made at the police station. If we are involved at an early stage of an investigation, we are often able to affect the outcome.
If you attend the police station and discover that this is what the police plan to do you can call us and we will have an on-duty lawyer able to assist at short notice. You may prefer to ask the police to re-arrange the interview for an opportunity for you to speak to a lawyer in advance of your attendance for interview.
You are not obliged to say anything to the police and we advise all clients to maintain their right to silence until they have had the opportunity of legal advice.
If You Are Under Arrest, We Will Assist You With.
How our Police Station Representation will help you;
Protect your legal rights.
Give you expert advice before your police interview.
Allow representations to be made against any charge.
Allow representations to be made in support of bail.
Will NOT increase the length of time you are in police custody.
A friend or relative of someone detained at a police station may be able instruct us on their behalf.
You may have been arrested and taken directly to a station. If so you should be notified of the reasons for your arrest and the custody officer should notify you that you are entitled to a solicitor, free of charge.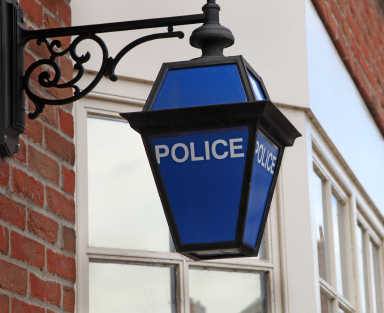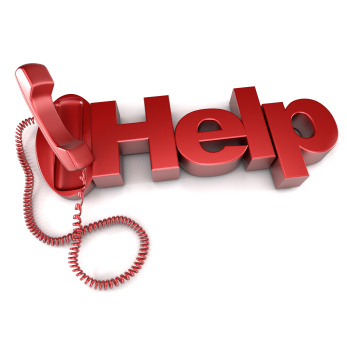 How it Works
If you know of the solicitor you want to use you should notify the officer of this immediately. Provided that you know the name of this firm this should be sufficient. That officer should then contact the Defence Solicitor Call Centre, who will contact us directly.
Mortons Solicitors can provide you with advice and assistance at any Police Station, FREE of charge, 24-hours a day, 365 days a year.  Our lawyers travel throughout the Greater Manchester & Cheshire and further afield to represent clients in custody.
Recently the police seeking to cut costs/improve efficiency have started interviewing some suspects as a volunteers at their homes or place of arrest for minor offences.  In our experience this is often to sideline suspects seeking legal representation.  Suspects are still eligible for free legal representation when interviewed by a police constable under caution away from the police station.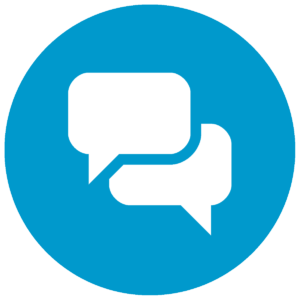 "I found myself in need of a solicitor for the first time in my life, I found Morton Solicitors via an internet search and decided to give them a call. From the very start I found their friendly and professional approach immediately put me at ease. They handled the case with absolute professionalism and calmness, leading to a positive outcome for me and I cannot thank Simon enough. I would have no reservations in highly recommending Morton Solicitors to friends and family."
PHILIP M.
I've be asked to go in voluntarily or by appointment?
This is a common procedure that the police will adopt. They are still likely to try and persuade you against having legal representation.
They may say you don't need a solicitor, and they may not tell you in advance that when you get to the police station they will treat you as a suspect and possibly arrest you, and search you.
If I attend voluntarily, am I entitled to a Solicitor to attend for free?
If you are to be treated as a suspect and interviewed under caution then you are still entitled to have a solicitor FREE of charge (even if that interview to take place outside of the police station at your home or place of arrest).
In this situation it would be preferable to make arrangements in advance for us to be in attendance with you, however if you hadn't done this then you could
still request for us to be contacted forthwith for us to attend at short notice.
The police should either give you an opportunity to contact us personally, even possibly re-arrange the appointment, or if they arrest you, then they should
contact us on your behalf (see the above procedure).
How long can I be held in custody for?
The police often try to persuade you not to be represented and will use a variety of tactics, the most common of which is to tell you that you will be held in custody for many hours if you choose to have a solicitor, as you will have to wait for them. THIS IS SIMPLY NOT TRUE.
The Legal Aid Agency (LAA) requires us to attend the police station within 45 minutes of being notified by the police that they are ready to interview you. We are usually available to attend within a matter of minutes.
Is it best to say nothing?
Anything you say to the police MAY BE USED IN EVIDENCE.
For example if you were to admit to an offence in interview but then the victim doesn't wish to prosecute you, you could still be charged with, and convicted of the offence. This is particularly the case with allegations of domestic violence.
What happens once you have requested our assistance?
If you request our assistance, we will attend the police station promptly; obtain information from the officer about the allegation, the strength of the evidence and why they are holding you.
We will then be able to have a private consultation with you BEFORE you have to answer any questions about the reason for your arrest.
What are my rights?
Apart from the right to legal advice, you also have the right to have someone notified of your arrest. This is not the same as having the right to make a phone
call. You are also entitled to consult a copy of the Codes of Practice, this sets out in greater detail what your rights are and what the police can do whilst you
are detained.
What will happen to me whilst I am there?
The main reason for detaining someone is to "obtain evidence by questioning".  They will spend some time gathering evidence and then they will formally interview you about the allegation, which is usually tape recorded. 
A decision will then be made as whether there is sufficient evidence to charge you with an offence. A decision will then be made if you should be released.
The police could:-
Notify you that they are taking no further action against you.
Bail you again to a future date in order to complete their enquiries.
Charge you with an offence.
Summons you for an offence.
What will happen to me if I am charged with an offence?
If you are charged with an offence then you will either be bailed to attend the local Magistrates Court at a future date, or kept in custody to appear before the next available Magistrates Court.  Our specialist criminal solicitors & lawyers can make representations to the Custody Sergeant and may be able to persuade them to grant you bail.
Bail – Warning:
If you do not attend the Police Station at the time and date specified upon your bail sheet (provided to you by the police), without reasonable excuse, you could commit a separate offence under the Bail Act 1976. A Bail Act offence can carry a sentence of imprisonment.
In some cases, the police impose conditions upon your bail.
If you fail to comply with those conditions, you can be arrested.
Award-Winning Crime Team of the Year
Why You Are In Safe Hands with Morton's Solicitors - Stockport, Manchester & Cheshire.
We have twice won the award for "Crime - Team of the Year" at the highly prestigious Manchester Legal Awards in 2018 & 2020.
Not only is this based on our ability to get fantastic results for our clients, but we also offer an extremely friendly, discreet and client-focused service which has earnt us the plaudits.
What this means for any prospective client is that your case is going to be in some of the safest hands in Criminal Defense for Stockport, Greater Manchester & across the North West.