MOBILE PHONE USE
STOCKPORT | MANCHESTER | NORTH WEST
You should not face a prosecution for Mobile Phone/Mobile Device use whilst driving. 
Call us for immediate advice by telephone on 0161 477 1121.
The Law Around MOBILE USE WHILST DRIVING
The use of a hand-held mobile telephone or a hand-held device whilst driving a motorised vehicle on the road was prohibited on 1 December 2003 with the advent of the Road Vehicles (Construction and Use) (Amendment) (No 4) Regulations 2003.
These amendments inserted a new offence into the former regulations (the Road Vehicles (Construction and Use) Regulations 1986) after regulation 109. The new offence is set out in regulation 110:
(1) No person shall drive a motor vehicle on a road if he is using-
(a) a hand-held mobile telephone; or
(b) a hand-held device of a kind specified in paragraph (4).
(4) A device referred to in paragraphs (1)(b), (2)(b) and (3)(b) is a device, other than a two-way radio, which performs an interactive communication function by transmitting and receiving data.
As we can see from the above subsection 4, the offence is not only limited to the use of mobile phones but covers any hand-held device, which performs an interactive communication function by transmitting and receiving data.
what is an "interactive communication function" and what devices would be included exactly?
Subsection (6) (c) of regulation 110 provides some explanation:
(c)"interactive communication function" includes the following:
(i) sending or receiving oral or written messages;
(ii) sending or receiving facsimile documents;
(iii) sending or receiving still or moving images; and
(iv) providing access to the internet.
This leaves the hand-held device element very broadly defined and would include satnavs and potentially even fitbits and apple watches.
Given the ever increasing supply of new technology, there is not at present an exhaustive list of what devices would be caught under such a definition.
It then leaves the question of what is meant by hand-held?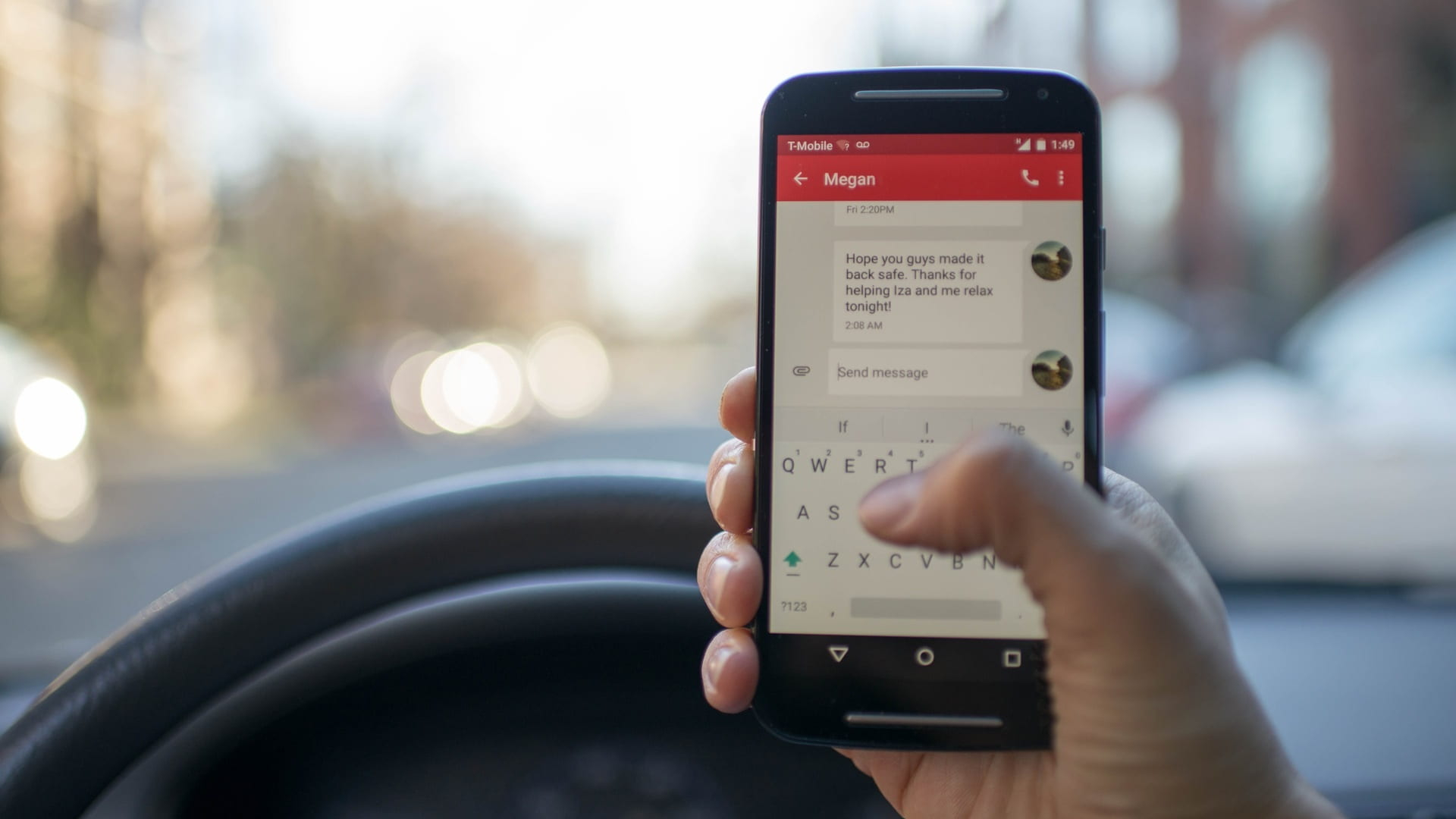 What is defined as a mobile phone / mobile device
Subsection (6) (a) a mobile telephone or other device is to be treated as hand-held if it is, or must be, held at some point during the course of making or receiving a call or performing any other interactive communication function;
This definition would in theory rule out the concerns regarding fit-bits and apple-watches but does leave the list of devices once again, very broadly defined.
What constitutes use?
A phone or device will be in use where it is receiving or making a call, or performing any other interactive communication function. As set out above, this includes using the internet.
It is clear that the specific use is not defined as an element of the offence.
All that the prosecution need to prove is that it was hand-held and in use at the time when the person was driving a vehicle on a road.
What constitutes "driving"?
The test for driving boils down to whether or not the individual is in a substantial sense controlling the movement and direction of a vehicle.
Under current case law, a person may be regarded as "driving" whilst the engine is running and the vehicle is stationary. This was found to be the case in a 2002 case of Planton v DPP.
It has also been found in a 1952 case of Jones v Prothero, that you can still be driving a stationery vehicle even when the engine is not running.
This would thereby prohibit the use of hand-held mobile phones or devices at traffic lights, stop signs and in scenarios whereby the engine to the vehicle automatically switches off when you stop.
What happens if I am caught using a mobile phone whilst driving?
The sentence for an offence of using a hand-held device whilst driving on a road increased on 1 March 2017. For offences committed after that date, the driver will receive six penalty points and a £200 fixed penalty notice.
If the driver contests the matter then it may go before a Court and a discretionary disqualification can be imposed in addition to the penalty notice.
In respect of goods vehicles or weight/ passenger adapted vehicles then a maximum level 4 financial penalty can be imposed (£2,500).
Are there any defences to using a mobile phone whilst driving?
Subsection 5 of the regulation provides a specific defence if whilst at the time of the alleged offence:
(a) the driver is using the telephone or other device to call the police, fire, ambulance or other emergency service on 112 or 999;
(b) the driver is acting in response to a genuine emergency; and
(c) it is unsafe or impracticable for him to cease driving in order to make the call.
This scenario permits the use of the phone for an emergency call where all three of the above criteria are satisfied.
Once again there is some ambiguity as to what constitutes a general emergency and what, if any proof can be provided to substantiate that it would be unsafe or impracticable for the driver to cease driving in order to make the call.
Some issues also remain with the prosecution in respect of whether or not there is sufficient proof to establish the use of a hand-held device whilst driving and whether or not an admission by the driver is or has been the main or only evidence to substantiate the use.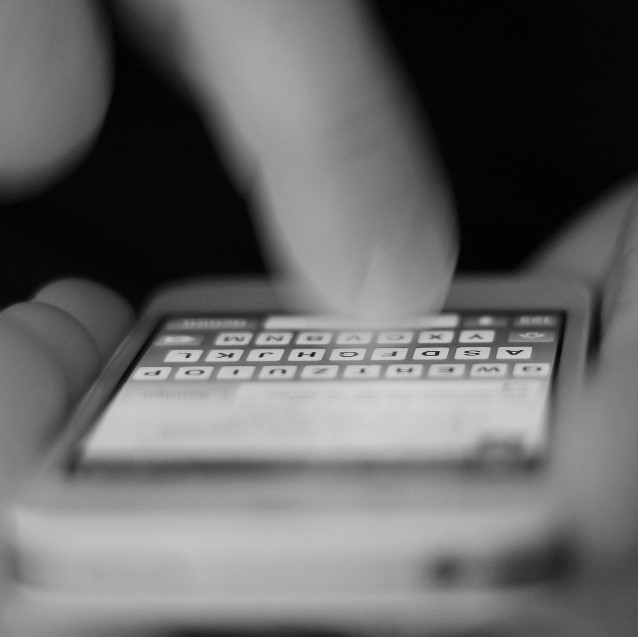 WHY CHOOSE MORTON'S SOLICITORS?
How We Can Help
Your case needs careful preparation. Morton's Solicitors can advise you from at the Police Station (if arrested) or if asked to appear in Court.
Some of the most important decisions made in relation to a case are made at the police station. If Morton's solicitors are involved at an early stage of an investigation, we are often able to affect the outcome.
You are not obliged to say anything to the police and we advise all clients to maintain their right to silence until they speak with us.
You are entitled to have a solicitor present free of charge at any police interview. This is true for the most trivial offences, e.g. a minor road traffic incident. You should never be interviewed without legal representation.
Call us now for immediate advice on 0161 477 1121.
Award-Winning Crime Team of the Year
Why You Are In Safe Hands with Morton's Solicitors - Stockport, Manchester & Cheshire.
We have twice won the award for "Crime - Team of the Year" at the highly prestigious Manchester Legal Awards in 2018 & 2020.
Not only is this based on our ability to get fantastic results for our clients, but we also offer an extremely friendly, discreet and client-focused service which has earnt us the plaudits.
What this means for any prospective client is that your case is going to be in some of the safest hands in Criminal Defense for Stockport, Greater Manchester & across the North West.