DRUG DRIVING
STOCKPORT | MANCHESTER | NORTH WEST
You should not face a prosecution for drug driving unrepresented. In serious cases it is possible that you will face the prospect of a custodial prison sentence. Upon conviction, this offence carries an mandatory one year disqualification, a maximum of six months imprisonment and a fine up to £5,000.
Call us for immediate advice by telephone on 0161 477 1121.
The Drug Driving Laws
From 2nd March 2015 the drug driving law covered some lawfully prescribed drugs in addition to well known illegal drugs. Eight common prescription drugs are affected and the threshold limits permitted in the blood are;
amphetamine (250µg/L)
clonazepam (50µg/L)
diazepam (550µg/L)
flunitrazepam (300µg/L)
lorazepam (100µg/L)
methadone (500µg/L)
morphine (80µg/L)
oxazepam (300µg/L)
temazepam (1,000µg/L)
(µg/L = micrograms per litre).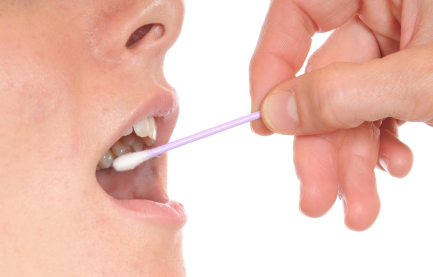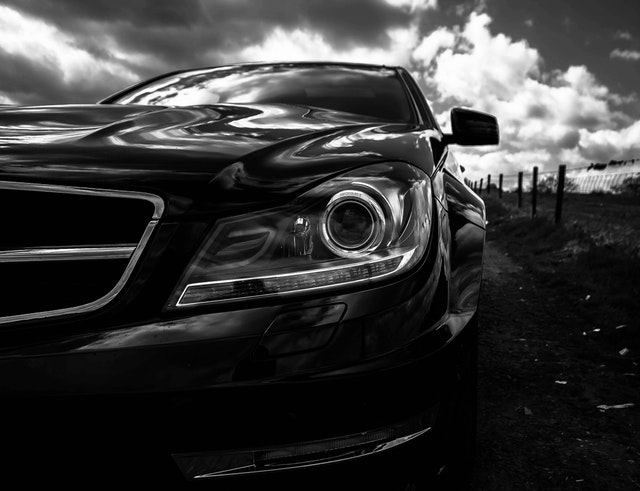 Illegal Drug Limits for Prosecution
For the illegal drugs in blood the threshold limits are;
heroin (5µg/L)
cocaine (10µg/L)
cannabis (2µg/L)
ketamine (20µg/L)
LSD (1µg/L)
amphetamine (10µg/L)
MDMA (10µg/L)
benzoylecgonine (50µg/L)
The prosecution will only need to prove the presence of a drug in the blood above the specified levels of prescribed and/or illegal drugs.
Unlike the previous offence of driving whilst unfit through drugs, the Crown Prosecution Service are NOT required to show that the driving was impaired at the time.
Where the presence of a medically prescribed drug is detected, there is a medical defence, but this will only apply if you were taking a prescribed drug in accordance with your doctor's instructions AND that it did not impair your driving.
The limits for illegal drugs are set above zero because as a margin for error and due to risks of external contamination. The prescribed drugs levels are far higher, but still possible if someone accidentally took their medication twice.
There is uncertainty in advance of the introduction of the new offence to such an extent that it is expected the police may prefer to charge with the old drug driving offence, of driving whilst unfit through drugs contrary to Section 4 of Road Traffic Act 1988.
(1) A person who, when driving or attempting to drive a mechanically propelled vehicle on a road or other public place, is unfit to drive through drink or drugs is guilty of an offence.
(2) Without prejudice to subsection (1) above, a person who, when in charge of a mechanically propelled vehicle which is on a road or other public place, is unfit to drive through drink or drugs is guilty of an offence.
(3) For the purposes of subsection (2) above, a person shall be deemed not to have been in charge of a mechanically propelled vehicle if he proves that at the material time the circumstances were such that there was no likelihood of his driving it so long as he remained unfit to drive through drink or drugs.
(4) The court may, in determining whether there was such a likelihood as is mentioned in subsection (3) above, disregard any injury to him and any damage to the vehicle.
(5) For the purposes of this section, a person shall be taken to be unfit to drive if his ability to drive properly is for the time being impaired.
The new offence differs to the above offence in that prosecution are no longer required to prove that the driving was impaired and it will simply be an offence to be driving over the prescribed limit on a road or public place.
For this reason, I expect there will be far more drug driving cases before the criminal courts and increase the importance of obtained specialist legal advice.
As a result more legal/technical arguments are expected and challenges to the accuracy of the drug testing machines and machine operators. Continued…
It may require the instruction of a drug toxicological expert and for medicinal drug cases the cross-examination of the doctor who prescribed the prescribed medication.
The police will use roadside saliva testing kits to establish whether any of the specified drugs are present. The driver may also be required to undertake the standard drink driving road side procedure as sometimes drivers may also be intoxicated. The driver could be under the influence of alcohol/drugs or both.
Roadside tests will be followed by the forensic examination and analysis of the blood and urine samples taken from the suspected drug driver at a designated police station.
The tests will seek to establish the presence of drugs and the quantities. If the detected drug is over the limits prescribed within the drug driving offence, then the driver would be prosecuted, charged with the offence and bailed to appear before the local Magistrates Court.
The Department for Transport has produced a drug-drive presentation & video.
It is worth noting that Greater Manchester Police have already indicated that they are will not enforce the new offence at this time due to concerns over inadequate officer training and foreseeing potential difficulties obtaining convictions. However this would not prevent the police pursuing drivers under existing legislation of driving whilst unfit through drugs as set out above.
WHY CHOOSE MORTON'S SOLICITORS?
How We Can Help
Drug drivers may face not only the potential imprisonment and a mandatory driving disqualification, but also the could lead to loss of employment, family separation and financial hardship in addition to the effect upon their good character & reputation. Following the disqualification car insurance premiums would inevitably increase.
Mortons Solicitors represent many professional clients who instruct us to guide them through the process as painlessly as possible.
We will defend our client's position at the drug driving trial presenting argument and evidence to rebut the prosecution case including the medical defence, but also to prepare and present submissions in mitigation where a client chooses to plead guilty.
Your case will need thorough and careful preparation. Mortons Solicitors can advise you from the moment you are arrested and provide expert representation & advocacy at Court
Call us now for immediate advice on 0161 477 1121.
Award-Winning Crime Team of the Year
Why You Are In Safe Hands with Morton's Solicitors - Stockport, Manchester & Cheshire.
We have twice won the award for "Crime - Team of the Year" at the highly prestigious Manchester Legal Awards in 2018 & 2020.
Not only is this based on our ability to get fantastic results for our clients, but we also offer an extremely friendly, discreet and client-focused service which has earnt us the plaudits.
What this means for any prospective client is that your case is going to be in some of the safest hands in Criminal Defense for Stockport, Greater Manchester & across the North West.