DOMESTIC VIOLENCE PROTECTION NOTICES & ORDERS
Domestic Violence Protection Notices (DVPNs) are frequently issued by police when attending incidents of alleged domestic violence.
Invariably, whatever the rights and wrongs of a situation, and often it is quite impossible for this to be correctly judged, the male is the recipient of a DVPN.
The effect of the DVPN is to force the recipient's removal from the property for 48 hours; this will then be followed by an application to the magistrates' court for a DVPO which can result in removal from the premises for a further 28 days.
The rationale is to give the alleged 'victim' of domestic violence a 'breathing space' in which to seek help & assistance.
Issued with a DVPN/O ?
Have you been issued with a DVPN or a DVPO? If you have and are looking for help, we would like to hear from you. Call us now on 0161 477 1121
Can you challenge a notice?
Due to the relatively informal way in which DVPNs are issued, there is no realistic way to challenge them before they take effect, so later successful challenges will result in a mostly pyrrhic victory only.
However, you can challenge the application for a DVPO, and we can assist you in that process.
How Can We Assist?
When new judgments come along, they are often presented as offering the complete answer to a legal problem, but in our experience, they seldom do. Recourse has to be had to earlier decisions, particularly ones not considered in any new case. We do not accept anything at face value, preferring to challenge perceived norms and advance alternative arguments.
If you are facing the prospect of a DVPN/DVPO, then do not hesitate to contact Mortons Solicitors for special legal representation. Legal aid may be available but is means tested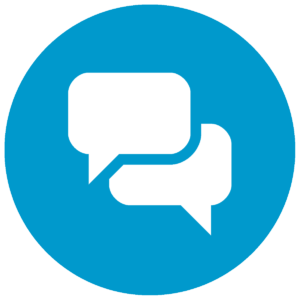 "I found myself in need of a solicitor for the first time in my life, I found Morton Solicitors via an internet search and decided to give them a call. From the very start I found their friendly and professional approach immediately put me at ease. They handled the case with absolute professionalism and calmness, leading to a positive outcome for me and I cannot thank Simon enough. I would have no reservations in highly recommending Morton Solicitors to friends and family."
PHILIP M.
Award-Winning Crime Team of the Year
Why You Are In Safe Hands with Morton's Solicitors - Stockport, Manchester & Cheshire.
We have twice won the award for "Crime - Team of the Year" at the highly prestigious Manchester Legal Awards in 2018 & 2020.
Not only is this based on our ability to get fantastic results for our clients, but we also offer an extremely friendly, discreet and client-focused service which has earnt us the plaudits.
What this means for any prospective client is that your case is going to be in some of the safest hands in Criminal Defense for Stockport, Greater Manchester & across the North West.