What If You Are Caught With Drugs At A Festival?
What You Risk IF You are caught in possession of drugs at a festival.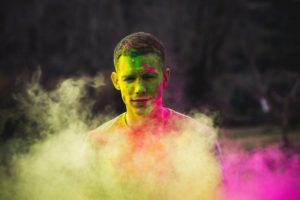 Festival season is now starting to get into full swing and over recent years, we have dealt with more and more young (and not so young) people who have been caught with drugs at a festival.
Running a Risk.
We are certainly not here to judge people – but the fact is that sneaking drugs into a festival comes with it's risks. Whether it's when entering the festival on day one, or on the Saturday night when taking them in the portaloo, no one wants to get flagged up by a sniffer dog or an that angry meat-headed bloke – with biceps bigger than your waist – in a high-vis jacket for being in possession of drugs.
Straight away – lots of questions will go racing through your mind. Will my parents find out? Will I go to prison for this? Am I about to be arrested??? So what do you need to bear in mind when you're caught with drugs at a festival? And how likely is it. 
DRUGS AMNESTY BIN
Many festivals now operate Drugs Amnesty Bins at the entrance of festivals. This gives you the chance to avoid running the risk of being caught and handing your drugs over without punishment.
Once you choose to avoid this and enter the festival with drugs, you are leaving yourself open to being dealt with robustly.
POLICE PRESENCE
A lot of festivals now use Drug Sniffer Dogs to detect the possession of drugs. Many drug arrests are courtesy of these furry drug detectives.
If you are caught with drugs by festival security, you may have your drugs confiscated, you may be thrown out of the festival, you may be reported to the police – or all 3.
However, where there is a significant police presence, if you are caught by the police, you could end up in a cell and facing drug charges – which can completely change your life – and not for the better!
If you are taken to a police station – you are entitled to representation. Find out more about Police Station Representation. 
DRUG POSSESSION
One of the things that impacts on what happens to you if you are caught with drugs in a festival is the type of drugs and the amount of drugs that you have in your possession. 
The different classification of drugs means that if you are carrying "harder" drugs like Cocaine or MDMA then you are likely to be dealt with sterner than if you have a "joint" on you. 
If the amount of drugs you possess suggests you could be "supplying" someone else, this too is dealt with in a more robust manner – which in some circumstances, could lead to a potential prison sentence. 
OTHER IMPLICATIONS
The implications of taking drugs into a festival can reach further than a drugs arrest. Drugs – as well as alcohol – can change behaviour and as a result, we often see people contact us for other offences, including theft, assault, drink-spiking and indecent assault. 
How can we help?
We can be contact 24/7 over the bank-holiday weekend if you do find yourself caught with drugs at a festival. If you are taken to a police station and need representation, we can help. You can also read more about our DRUG OFFENCE SERVICES.
If you need to get hold of us, call us 24/7 on  0161 477 1121 or contact us by email.