How Should The Climate Protests Be Policed?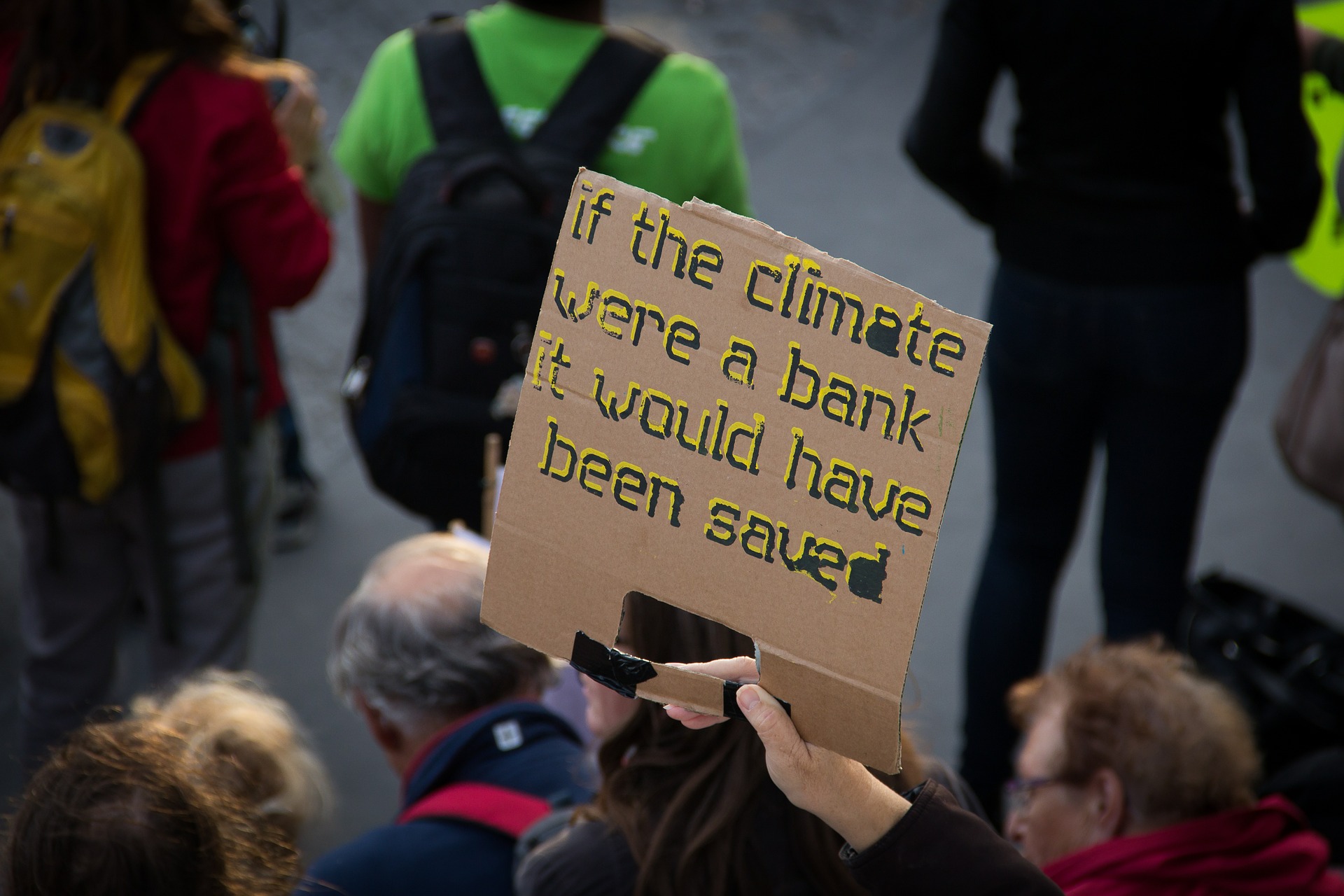 Could The Recent Climate Protests Have Been Policed Better?
Unless you have been hidden away for the last few months, you will most likely have heard about the environmental protests across London which have used the tactic of causing disruption across London to get their message across. These protests are now set to spread to other cities.
With this type of protest, the police are met with a challenge. Should they prioritise the right of the protesters to protest, or should their main worry be the right of people to move around the city freely and without interruption?
Why are people protesting?
Extinction Rebellion organised the protests. They are a group who are concerned about the environmental destruction of our planet.
Fustracted that the laws are not changing in the radical way required to save our planet, they have decided that this peaceful form of protest is the most effective way to get things done.
'Civil disobedience works when it's peaceful, respectful, disruptive and undertaken en masse. We don't want to disrupt people, but our Government's failure over the last 30 years leaves us no choice. If we had functioning democracies, we wouldn't need to. We've tried petitions, marches, letters, reports, papers, meetings, even direct actions; and emissions have continued to rise. Governments prioritise the short term interests of the economic elites, so to get their attention, we have to disrupt the economy. They have left us with no other option.'
Major roads and bridges have been blocked by the protesters in London, leading to significant chaos and disruption.
What has the police response been?
The Metropolitan Police have voiced their dilemma:
'The serious disruption the Extinction Rebellion demonstrations are causing to people in central London and beyond is unacceptable and we completely understand the concern it is causing to those who are disrupted by it.

Ultimately, the Met has a duty to balance the rights of those engaged in protest and who are acting within the law, against the needs and rights of Londoners to go about their daily lives with minimum disruption. Where people are not acting within the law we continue to arrest them, and we anticipate arrests continuing to rise. We are also working closely with partner agencies, Transport for London, British Transport Police, City of London Police, City of Westminster and the Mayor's Office, as well as the business community.…

we will have had more than 1,000 officers on the streets policing the demonstrations. This is putting a strain on the Met and we have now asked officers on the boroughs to work 12-hour shifts; we have cancelled rest days and our Violent Crime Task Force (VCTF) have had their leave cancelled. This allows us to free up significant numbers of officers whilst responding to local policing. We would also like to reassure people that we have ring-fenced the VCTF so we retain the capacity to deal with any unrelated violent incidents. However, the protesters need to understand that their demonstration is meaning officers are being diverted away from their core local duties that help keep London safe and that this will have implications in the weeks and months beyond this protest as officers take back leave and the cost of overtime.'
Is anyone being arrested?
What is relatively unique about this protest is that people are aware of the risk of arrest and are willing to be arrested as a way to make their point of the importance of the issue. – this presents an incredibly difficult policing challenge.
The police say:
'…we have arrested more than 460 people, the large majority for breach of Section 14 [of the Public Order Act 1986) and obstruction of the highway. Of those arrested, so far eight people have been charged with those offences. At this stage it is better for us to keep our resources and custody capacity moving and flexible than leave protesters sitting in cells for up to 12 hours before going to court for what, although highly disruptive, are lower level offences. So everyone else arrested has been released under investigation and will be brought back to be formally interviewed and charged as appropriate in due course. We are aware that means some protesters immediately return to the area to resume their activities; those people will be arrested again.'
(By Saturday 20th April the number of arrests had risen to almost 800).
Will all those people be prosecuted?
It remains to be seen, but the amount of contested prosecutions would create a serious strain on the criminal justice system, and therefore many people believe that no further action will be taken against those released without charge.
Are there any legal defences to these charges?
Well, the lawful right to protest peacefully is not an absolute one, and case law is fairly unhelpful, but there are numerous defences that can be made . Defence lawyers will be concentrating their efforts on certain areas of legal challenge which are currently developing. Law is a constantly evolving instrument and must respond to concerns such as the ones raised by these protestors. It seems likely to us that there will be a significant amount of legal challenges as a result of these protests.
It is, at the end of the day, the choice of you, the individual, to decide wether or not potentially being arrested, facing prosecution and maybe getting a criminal record is worth it for what you are trying to achieve.
How we can assist
Call us now 0161 477 1121 or email us for more details on how we can assist you.