Regulatory Law and Practice Update – 26th April 2019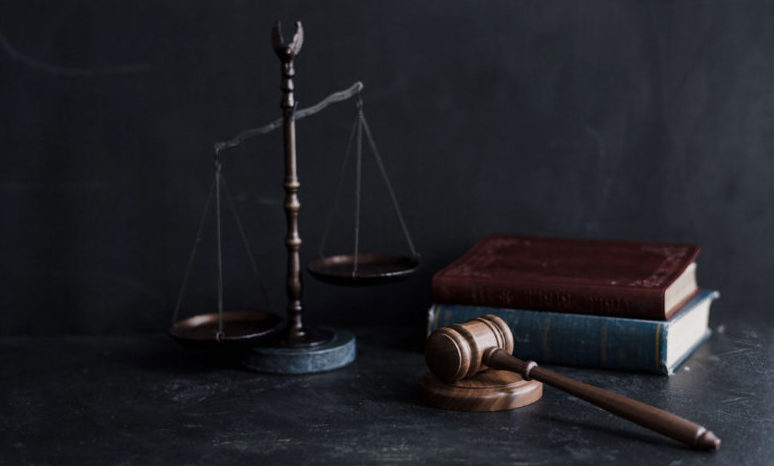 Here's some recent Regulatory Law cases as well as news and updates regarding legislation, EU exit, transport & haulage, health & safety, various industries and professions, environmental issues, the food industry, money laundering, data protection, and other general updates. 
Cases
Solicitor; disciplinary – Lorrell v Solicitors Regulation Authority [2019] EWHC 981 (Admin) – was an appeal against the order of the SDT that the appellant be struck off and pay costs of £35,700. The appeal against sanction was allowed and in place of striking off a period of suspension from practice for two years was imposed, the order for costs to remain.
Nurse; disciplinary – Abbas v Nursing & Midwifery Council [2019] EWHC 971 (Admin) – was an appeal against the decision of a panel of the Fitness to Practise Committee to strike her off the register. The appeal was dismissed.
Doctor; disciplinary – Dr Blakely v The General Medical Council [2019] EWHC 905 (Admin) – was an appeal under s40 of the Medical Act 1983 against a decision of Tribunal that the appellant's fitness to practice remained impaired and her registration as a doctor should be suspended for a further 9 months. The appeal was dismissed, the Tribunal was entitled to conclude that a further period of suspension was required to enable the appellant to acquire sufficient insight into why her conduct was unacceptable so as to avoid the risk of future repetition.
HSE; noise damage – Goldscheider v Royal Opera House [2019] EWCA Civ 711 – following last year's High Court judgment the Court of Appeal has upheld the order giving judgment on liability in favour of the Claimant, albeit on narrower grounds. The appeal was dismissed.
Costs – Ping Europe Ltd v Competition and Markets Authority [2019] CAT 6 – is a ruling on costs and interest on penalty. Ping was ordered to pay the CMA £813,345 in respect of costs and interest on the penalty was ordered to run at 1% above the Bank of England base rate from 25th October 2017 until the date of payment.
Data sharing – R (M) v Chief Constable of Sussex [2019] EWHC 975 (Admin) – held that it was appropriate for the police to share some data (name, date of birth, photograph and bail conditions) in relation to a young girl with a local crime prevention partnership. Information in relation to her vulnerability in relation to sexual exploitation ought not to have been shared.
HSE; overhead power cables – Mick George Ltd [2019] EWCA Crim 519 – was an appeal against sentence. The company pleaded guilty to contravening regulation 25(3) of the Construction, Design and Management Regulations 2015. It had failed to provide suspended protections where vehicles needed to pass beneath overhead power cables or to provide measures providing an equivalent level of safety, contrary to s33(1)(c) of the Health and Safety at Work Act 1974. The company was fined £566,670 and ordered to pay £9,000 towards costs. The appeal was successful and the fine reduced to £334,000.
HSE – Palmer Timber Ltd [2019] EWCA Crim 611 – was an appeal against sentence following a guilty plea to failing to ensure that the workplace was organised in such a way, as to ensure that pedestrians and vehicles could circulate in a safe manner, contrary to regulations 4 and 17(1) of the Workplace (Health, Safety and Welfare) Regulations 1992 and s33(1)(c) of the Health and Safety at Work Act 1974. The company was fined £730,000, to be paid over a 4 year period. The appeal was dismissed.
Legislation
Tenant fees – The Tenant Fees Act 2019 (Commencement No.3) Regulations 2019 certain provisions are brought into force on 15th April 2019 with the Act full brought into force on 1st June 2019.
Education – the Education (National Curriculum) (Key Stage 2 Assessment Arrangements) (England) (Amendment) Order 2019 imposes a duty on head teachers to make assessment arrangements in relation to pupils in year 4 in respect of a the National Curriculum test (the multiplication tables check). Article 1 and 2(11) come into force on 1st May 2019 with the remaining provisions of the Order coming into force on 1st September 2019.
Electricity – the Electricity Capacity (No. 1) Regulations 2019 came into force on the 10th April 2019. The instrument makes provision for the operation of the GB Capacity Market during the 'standstill period' introduced by the annulment of the scheme's State aid approval. In particular, it makes provision for a re-arranged Capacity Market auction to be held in summer 2019 to secure electricity capacity for the delivery year 2019/20 beginning on 1st October 2019.
NHS – The National Health Service Commissioning Board and Clinical Commissioning Groups (Responsibilities and Standing Rules) (Amendment) Regulations 2019 provide for a range of matters relating to the functioning and commissioning responsibilities of NHS England. The Regulations come into force on 26th April 2019.
Tax compliance – the International Tax Compliance (Amendment) Regulations 2019 come into force on 16th May 2019. His instrument brings into scope international exchange arrangements equivalent to those included in the principal Regulations which the UK has entered into since May 2018.
EU Exit
Unsurprisingly there continues to be a significant number of EU Exit regulations passing through parliament. This link will take you to the complete list.
European Union (Withdrawal) Act 2019 makes provision in connection with the period for negotiations for withdrawing from the EU.
Transport and Haulage
DfT – the Department for Transport has published the outcome of the consultation on their appraisal and modelling strategy – Informing Future Investment Decisions.
Transporter authorisations; animal transport – the guidance notes to the application forms have been updated.
ORR – improvement notices issued by the ORR in 2019.
Health and Safety
HSE; prosecution – Breagate Produce Ltd of Tadcaster pleaded guilty to breaching regulation 4(1) of the Workplace (Health and Safety Welfare) Regulations 1991. An employee was struck by potato boxes loaded on the tines of a telehandler being operated by another employee. He was knocked to the ground causing a fracture to his leg. The company was fined £50,000 with costs of £962.
HSE; prosecution – CH Cole & Sons (Mill House) pleaded guilty to breaching s2(1) and 3(1) of the Health and Safety at Work Act 1974. A worker's arm was pulled into the rotating rollers on a potato grading machine. The investigation found that the company did not employ safe systems of work to prevent an inadvertent start up of the machines during routine cleaning. The company was fined £30,000 with £6,000 costs.
HSE; prosecution – the principal contractor on a new build of houses failed to install joist hangers correctly. Four workers gained access to a timber joisted floor that collapsed, there was no other structural support arrangement in place and the floor was overloaded with blockwork. The company pleaded guilty to breaching regulation 13(1) of the Construction (Design and Management) Regulations 2015 and was fined £16,500 with costs of £1,236.50.
HSE; prosecution – Westdale Services Ltd erected scaffolding at flats in Cwmbran but failed to prevent access to the scaffolding. Two boys were able to climb a ladder within the scaffolding, one climbed to the top platform and fell, sustaining life changing injuries. The company was fined £160,000 with costs of £22,310.
HSE; prosecution – in 2012 Roderick MacLean was diving for scallops when he did not resurface. An investigation found a number of safety issues in connection with diving operations conducted from the vessel. The owner of the boat, Shaun Geddes, pleaded guilty to breaching regulation 4 of the Diving at Work Regulations 1997 and was sentenced to a community order with 200 hours of unpaid work.
HSE; prosecution – The Priory healthcare group has been fined £300,000 following the death of a 14 year old patient. The company admitted failing to discharge its duty to ensure people were not exposed to health and safety risks. The patient had a known and recent history of suicide attempts yet was left with unsupervised access and the means to carry out another attempt.
HSE; prosecution – Brown Construction Ltd of Maidstone pleaded guilty to breaching regulation 4(1) of the Working at Height Regulations 2005 after a subcontractor working on the second floor of a new build house fell through a gap in the floor. There had been no measures taken to prevent workers falling. The company was fined £17,333.
HSE; prosecution – Gurmit Retail and its director Dalwinder Singh were prosecuted when a customer fell through the shop floor into the basement below. The floor joists were found to be rotten and the company was aware there was an issue with the floor. They were fined £20,000 at Sheffield Crown Court.
Professions
NMC – The Professional Standards Authority has published its review of the NMC's performance for 2017/18. The NMC met 22 out of 24 Standards of Good Regulations and had not met two of the PSA's Fitness to Practise Standards relating to the transparency and fairness of its processes and keeping parties updated.
NMC – Nicola Bartlett was convicted of conspiracy to defraud relating to a cash for crash insurance fraud, following a previous conviction in similar circumstances. She was struck off with an interim suspension of 18 months in case of appeal.
NMC – Damien Keogh was convicted of offences involving sexual activity with a person with a mental disorder by a care worker and sentenced to 45 months' imprisonment. He was struck off with an interim suspension order of 18 months to allow for the possibility of an appeal.
NMC – Lynsey McCallum was made subject to a 3 year Caution Order for failing to conduct a full body assessment of a resident in a care home, this resulted in failing to notice that the resident had leg ulcers and the dressings were not changed over a 24 day period.
NMC – Ousmann Sheriff has been restored to the NMC register subject to satisfying the additional requirements as to education and training that apply to him.
Solicitor – Jill Elizabeth Benbow (aka Tye) was fined £8,000 and ordered to pay £1,632 in an agreed outcome following a second conviction for driving with excess alcohol.
Solicitor – Michelle Laura Davis pleaded guilty to permitting the production of a class B drug and was sentenced to a community order. In correspondence with the SRA she said that she had not been involved in cultivating the cannabis but admitted guilt on the basis that she did not tell her husband to clear the room. She was suspended for 6 months and ordered to pay costs of £2,796.30.
Doctor – Dr Helmy Mohamed was suspended for 6 months after prescribing online medication when he had failed to take an adequate medical history and knew that he did not hold a licence to practice with the GMC.
Barrister – Clyde Stevens, an unregistered barrister, has been disbarred following conviction for serious sexual offences for which he received 10 years' imprisonment.
Pharmacy regulation – the General Pharmaceutical Council has produced strengthened guidance for pharmacy owners to protect those getting medicines online.
Biomedical scientist – Yvonne Hall was alleged to have consumed alcohol at work on one date and been under the influence of alcohol on another. She was suspended for a period of 12 months.
Paralegal – Lucy Gunton (aka Dainty) admitted three charges of fraud and was sentenced to 3 years and 2 months' imprisonment at Warwick Crown Court. She stole £70,000 from client's estates by posing as beneficiaries. In 2018 she was prohibited from working in the profession without permission.
OISC – Dan Romulus Dandes and Babbar Ali Jamil were company officers at DDR Legal Services LLP and Zia Bi a director of Burlow & Spencer Ltd. They were found guilty of 6 counts relating to 19 offences of providing unqualified immigration advice and/or services contrary to s91 of the Immigration and Asylum Act 1999. Sentencing has been adjourned until 26th September 2019.
Environmental
Carbon Emissions – the Carbon Emissions Tax will not be commencing on 15th April 2019. The 2018 compliance deadline to surrender allowances for the EU Emissions Trading Scheme is now 30th April 2019. Further information on the implications of the extension for carbon pricing will be set out in due course.
Oil and gas; offshore environmental legislation – the guidance has been updated with amendments to the "Energy Act 2008, Part 4A Consent to Locate" section of the page.
Household Energy Efficiency statistics – an updated methodology note and background quality report have been published.
Contracts for Difference – a supplementary government response sets out the final policy decisions on the Direct Agreement and any changes needed to the contract as a result of leaving the EU. Also published is the final draft versions of the Standard Terms and Conditions, Generic Agreement and all contact variants.
EA enforcement undertaking – Fuerst Day Lawson Ltd has donated £150,000 to the Trent Rivers Trust. The company offered an Enforcement Undertaking to the Environment Agency after a discharge from its site contributed to impact on the watercourse. In addition, the company carried out extensive improvements to the site and paid £119,143.39 toward the EA's costs.
Environment Agency; prosecution – Benjamin and Daniel Ling pleaded guilty to operating a regulated facility without an environmental permit, in relation to Ling Recycling (Dorset) Ltd, contrary to regulation 38(1)(a) and 12(1) of the Environmental Permitting (England and Wales) Regulations 2016. They were both sentenced to a community order of 120 hours unpaid work and ordered to pay £1,500 compensation and costs of £1,000.
Environment Agency; prosecution – Stephen Lack of Corby pleaded guilty to three charges of operating an environmental permit for the deposit, storage, treatment and disposal of waste; depositing construction waste and failing to complete a waste transfer note for the transport of controlled waste. He hired out and collected skips and ignored warnings and advice from the Agency. He was sentenced to six months imprisonment suspended for 2 years with an order to pay £9,185 costs.
Rainwater harvesting – a regulatory position statement has been published setting out when you can use harvested rainwater without an abstraction licence and when you will need a water abstraction licence to abstract or transfer harvested rainwater.
Food
FSA – an April 2019 update has been produced on the Animal Nutrition Section of the Standing Committee on Plants, Animals, Food and Feed.
Money Laundering and Finance
Currency – Scottish Liberal Democrats' deputy leader, Alistair Carmichael, has lodged a bill in the Commons calling for Scottish currency to be accepted throughout the UK.
PRA; business plan – the PRA has published its Business Plan for 2019/20 setting out the strategy, workplan and budget.
PRS; consultation – the PRA has set out proposals to amend its policy on the settlement of enforcement action. This is by way of amendments to Statement of Policy 'The Prudential Regulation Authority's approach to enforcement: statutory statements of policy and procedure'. Any changes to the settlement discount scheme will apply to all cases from the date of publication of the final policy, with one exception: in relation to cases where the PRA has already concluded 'Stage 1' settlement discussions with the subject, without reaching a settlement, prior to publication of the final policy, the existing scheme will continue to apply. The consultation closes on 15th July 2019. A roundtable for law firms on 11th June will discuss the proposals set out, a limited number of places are available and registration of interest in attendance can be made to CP10_19@bankofengland.co.uk by 10 May 2019.
PRA; fees and levies – a consultation paper has been published setting out the PRA's fees for 2019/20. The proposals include:
The fee rates to meet the PRA's 2019/20 Annual Funding requirement;
Replacing the Ring-fencing Implementation Fee with the Ring-fencing Fee;
The continuation of the PRA's periodic fees discount to EEA firms in the context of the current UK and EU regulatory framework;
Changes to the PRA's fees rules in the event of the UK's withdrawal from the EU without a deal;
How the PRA intends to recoup a shortfall from the 2018/19 AFR and distribute a surplus from the 2018/19 RFIF; and
How the PRA intends to distribute the retained penalties for 2018/19.
The consultation closes on 14th May 2019 and the proposed implementation date for the proposals within it is 1st July 2019.
FCA; business plan – the FCA has published its Business Plan for 2019/20 outlining key priorities for the year.
FCA; consultation – CP19/16: FCA regulated fees and levies 2019/20, the annual fees consultation paper has been published with responses required by 29th May 2019. A paper setting out the FCA's Research Agenda has also been produced.
HM Treasury; consultation – views are sought on the transposition of the Fifth Money Laundering Directive, the consultation closes on 10th June 2019.
Prudential Regulation Authority; insurance stress test – the PRA will be conducting an insurance stress test for the largest regulated life and general insurers between July and September 2019.
PRA – supervisory statement 3/19 has been published 'enhancing banks' and insurers; approaches to managing the financial risks from climate change'.
Future of financial conduct regulation – Andrew Bailey, Chief Executive of the FCA, gave a speech on the future of financial conduct regulation.
FCA; Duty of Care – the FCA has published a feedback statement on Duty of Care. As a result of the feedback received the FCA has identified options for change that are most likely to address potential deficiencies in consumer protection. These are:
reviewing how the FCA applies the regulatory framework – in particular the application of the Principles in authorisations, supervisory and enforcement functions, and how transparently it communicates with firms about this
new/revised Principles to strengthen and clarify firms' duties to consumers, including considering a potential private right of action for Principles breaches.
Data Protection
ICO – Pregnancy and parenting company Bounty has been fined £400,000 by the Information Commissioner's Office (ICO) for selling records of new mothers and their babies gleaned on NHS wards. Bounty gathered information from apps, its website, cards in merchandise packs and from new mothers in hospital. The ICO said that while many knew Bounty as a pregnancy club, few knew that it was also a data broker. The company shared 34.3m records from June 2017 to April 2018 with 39 organisations including marketing agencies Acxiom, Equifax and Indicia in what the ICO said was an "unprecedented" case.
ICO; children online – the ICO has opened a consultation on 16 standards that online services must meet to protect children's privacy. The consultation is open until 31st May 2019. The final version is expected to come into effect before the end of the year. Standards include: high privacy settings by default; minimum amount of personal data collected and retained; children's data should not usually be shared; and geolocation services should be switched off by default in most circumstances.
ICO; enforcement – Avalon Direct Ltd made nearly 52,000 calls to people who were registered with TPS. A monetary penalty notice has been issued in the sum of £80,000, with a reduced sum of £64,000 for early repayment.
Confidentiality clauses – a consultation has been launched to seek views on proposals to improve the regulation of confidentiality clauses, or non-disclosure agreements (NDAs). The purpose of the consultation is to better understand how confidentiality clauses and the legal framework around them work in practice; and to assess what changes are required to ensure individuals are appropriately protected from their misuse. The consultation closes on 29th April 2019.
Miscellaneous
Charity Commission – Emma Moody has been appointed to the role of interim manager at Mohiuddin Trust, the appointment has been made due to continued concerns over the management of the charity.
Nuclear Safety Technical Inspection Guide – guidance has been issued by the ONR on the Ionising Radiations Regulations 2017.
Private rented sector – James Brokenshire has issued a written statement on the private rented sector and plans to repeal s21 of the Housing Act 1988.
ONR; corporate plan – the ONR has published its corporate plan setting out its priorities and objectives for 2019/2020, the top ten organisational priorities are listed and include embedding an independent UK State System of Accountancy for and Control of Nuclear Materials.
Gambling Commission – the business plan for 2019/20 has been published outlining key areas of focus for the next 12 months.
Anti-corruption – the Home Office has published an anti-corruption newsletter for spring 2019. The newsletter covers:
international beneficial ownership transparency campaign
business integrity initiative
the economic crime strategic board
international partnership against corruption in sport
United Nations convention against corruption review.
CMA – the CMA has announced they are to block the merger between Sainsburys and Asda, further detail can be found here. In the final report the CMA found that a merger would lead to an increase in prices.
Ofqual – the consultation outcome on the regulation of Essential Digital Skills Qualifications has been published.
Ofqual – a decision has been made to implement the proposals on which Ofqual consulted, in respect of changes to rules for reviews of marking, moderation and appeals. The full outcome has been published.
How we can assist
If you have any regulatory claims against you then we have a team of Regulatory Solicitors on hand to support you. Get in touch with us on 0161 477 1121 or email us for more details on how we can assist if you have specialist requirements.